Welcome to our Service Department
At Audi London, our highly qualified technicians are here to provide exceptional service in a timely manner. From oil changes to transmission replacements, we are dedicated to maintaining top tier customer service, for both new and pre-owned car buyers! Allow our staff to demonstrate our commitment to excellence.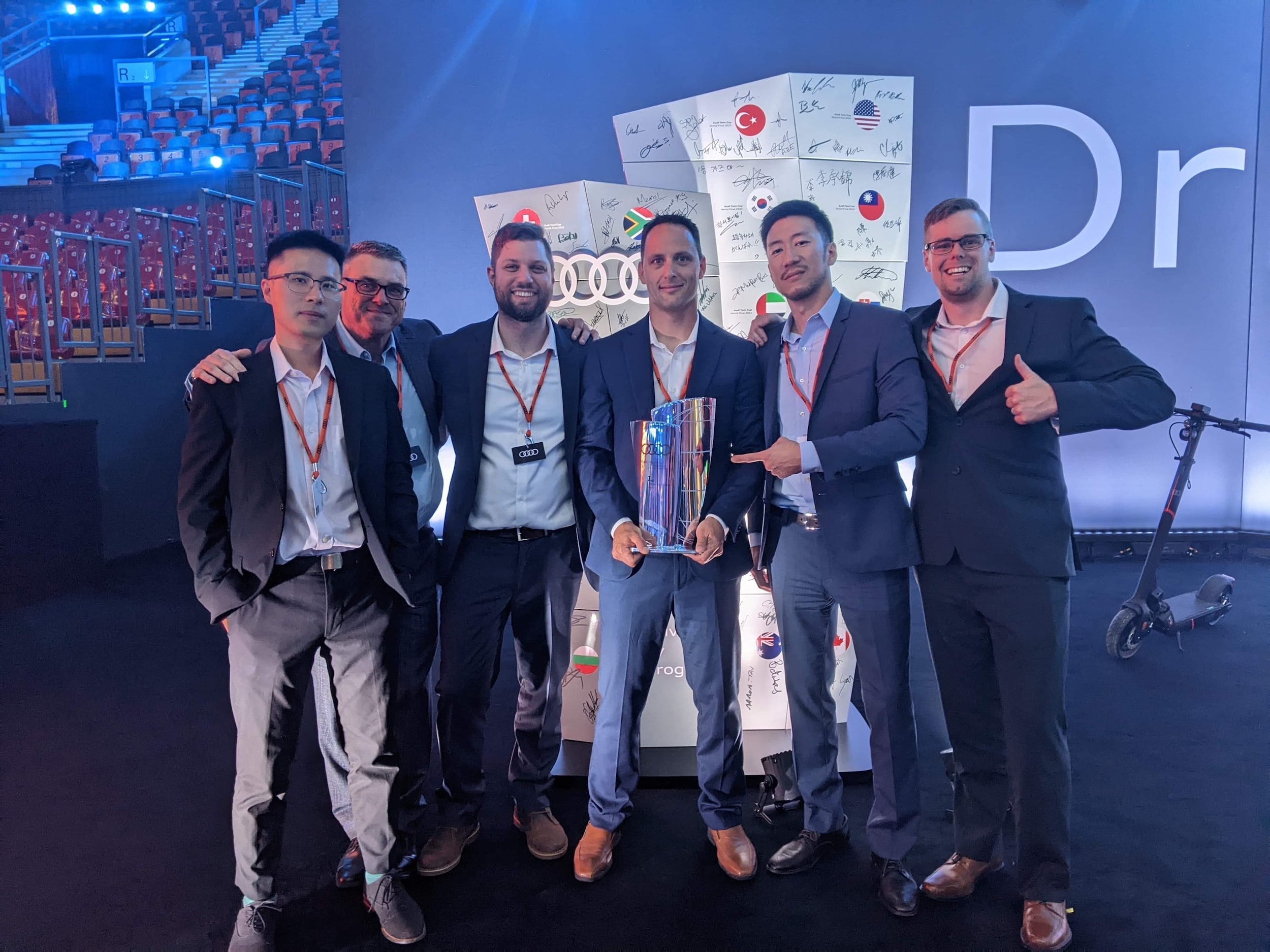 Audi Twin Cup 2022
Twin Cup is a global competition where Technology and Service teams demonstrate their technical expertise in various theoretical and practical tests.
Becoming a  champion is not something gifted; it is something that is earned. It requires hard work, commitment, pushing yourself beyond your comfort zone and the courage to risk disappointment. You need to believe in yourself while always supporting your team. It is also the belief that the journey is as rewarding as the victory.
Audi London is very pleased to inform you this is exactly what was experienced by the Audi Canada Twin Cup team competing in the World finals in July 2022. They set a goal to reach the top of the podium and we are proud to say that they achieved their ambition and they are now global champions. This is an extremely challenging competition and only a few can say they are Twin Cup Champions.
Seen here in the picture our Shop Foreman Mike Arbour holds the 2022 Audi Twin Cup Champions trophy!!
Congratulations Team!!